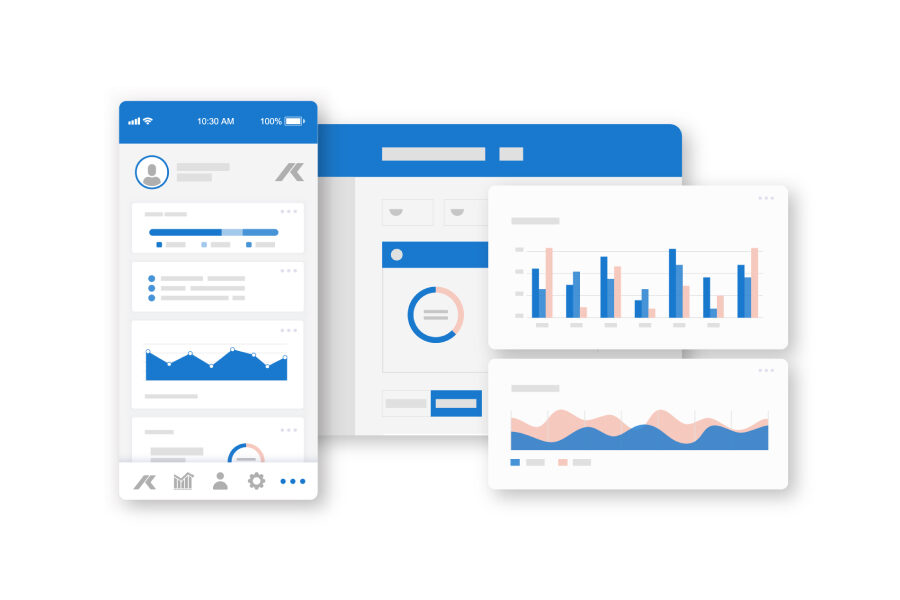 Web browser access to secure remote monitoring data
You've deployed sensors across your network and now, whatever their make and model, easily view continuous monitoring data streams.
View maps, timeseries graphs, radar / raster data and even webcam images.
Set real-time notifications to help on-duty operations team members stay ahead of developing risks and proactively perform maintenance at hotspots, or sites of concern.
(And sit back when it comes to IT maintenance; we've got it.)
Your benefits
1
Easily surveil your monitoring network
Maps, colors, icons & dashboards show the status at a glance
2
Get customized, automated real-time alerts
Define site-unique limits, recipients & media preferences
3
Import open data & forecasts for more context
Open data affordably expands your network & insights
4
Rely on secure & resilient cloud computing
Hosted software & APIs aggregate data from all sensor makers
5
Quickly set up your system
KISTERS hardware & software seamlessly connect
How it works
Set up sensors & subscription
Import other data sources (optional)
Customize dashboards (optional)
View real-time data & forecasts
Product highlights
Integrated analytics & spatial tools in a browser

Integrated analytics & spatial tools in a browser

Over the past 40 years, we've been focused on gathering & processing data and making emerging data formats accessible with historical and present measurements of water, weather & the environment.

In a single web browser, datasphere delivers a layered view of forecast & real-time data – so you get a comprehensive view of what's happening in your area.

Animate radar data over a map; easily extract data points or graphs; and view or hide layers of information.

Options to plug & play open data & forecast models

Options to plug & play open data & forecast models

Get a more complete picture of the situation when you enhance the data you collect with a wide range of commercial & open data.

Complement your data with information from adjacent monitoring networks to normalize what you see or detect uncommon events.

Plug & play your data into forecast models specific to your discipline to identify opportunities for better decisions.

Customized warnings and alerts

Customized warnings and alerts

Set your own criteria for alerts and your preferences to receive — and even escalate unanswered — automatic notifications.

Combine past, near real-time, and future data to get lead time when troubling conditions arise.

Define alarms for particular hotspots or broader monitoring areas. Upload polygons from your GIS platform to save time & effort.

Within a web browser, datasphere conveniently color-coded icons helps users focus on sites on the map as well as concerning data within charts and tables.

Data archive fuels deeper analyses

Data archive fuels deeper analyses

View and analyze past monitoring data using the same tools available in forecast and real-time mode.

Also review past alarming events for continuous improvements to O&M and emergency planning.

Affordable big data IT infrastructure

Affordable big data IT infrastructure

We absorb high IT infrastructure costs and use our own innovations to process a wide variety of gridded observation and forecast datasets, e.g. data products generated by NOAA and Environment and Climate Change Canada, the North American Ensemble Forecast Suite (NAEFS), and make it available at a fraction of the resources needed by public agencies to establish & maintain.

Our array data storage and associated web services give organizations of all sizes the 21st Century tools to develop more reliable local forecasts. By correlating measured weather & climate data, we generate data products that power localized forecast tools and forecast-informed operations.

With increasing access to and cases for using gridded data or remote sensing imagery, we help our customers put high accuracy, precise and hyperlocal information into action.