Be prepared for any rain event with KISTERS HydroMaster
KISTERS HydroMaster is an industry-leading cloud solution that empowers you to stay ahead of weather challenges and safeguard your assets with ease. Stay informed at all times on past, near real-time, or future precipitation events with a powerful suite of visualisation, forecasting, alarming, and analysis tools.
Protect community life
Shield communities from heavy rain. Unite catchments and assets in KISTERS HydroMaster to create location-specific alarms. Share weather alerts on social media to help the public prepare in time.
Stay stormproof
Optimise your storm tanks to stay ahead of floods. Get timely alerts for smarter water storage without risking the buffering capacity of your storm tanks.
Automate monitoring with ease
Harnessing its extensive alarming capabilities, KISTERS HydroMaster takes charge of monitoring your assets and areas of interest, allowing you to streamline operations and reduce staff costs.
Safeguard sewer systems
Reduce the risk of sewer overflow and pollution by integrating catchments and real-time warnings. Use forecasted events to trigger preventive actions and proactive cleaning for maximum efficiency.
Reduce risk of liability
Protect against potential legal responsibilities with the official return period information from KISTERS HydroMaster. Stay compliant and detect infrastructure issues by integrating official sources' return period reference data.
Want to learn more?
Key features
Get in-depth insights
KISTERS HydroMaster has powerful visualisation tools help you get a thorough understanding of precipitation events. Discover radar imagery and updated nowcasts brought to life with dynamic animations. Explore rain gauge-calibrated cumulative precipitation data for any period.
Easily save events
Save time with automated and manual event saving. Capture all available forecasts for specific
precipitation episodes to keep
track of unfolding events, carry out post-event analysis, and stay compliant.
Customise your dashboards
Bring together all the maps, tables and graphs you need into one dynamic dashboard. Personalise as many dashboards as you need to get critical insights at a glance. KISTERS HydroMaster is also available in multiple languages.
Simplify post-event analysis
Take the strain out of post-event analysis with the return period analysis and reporting tools from KISTERS HydroMaster. Archive incidents effortlessly, perform analyses for all assets, and export your findings to CSV or PDF reports.
Stay informed
Always know what's going on with unlimited alerts and warnings for past and upcoming events. Apply alarms to any asset or area of interest. Send to individuals or groups via email, SMS, and Twitter.
Just a few of the organisations that choose KISTERS HydroMaster
8770000

+

km2 operational coverage, to deliver information where it matters to you.
5300

+

WMO observation stations, constantly monitoring precipitation data.
6000

+

Radar images generated every day, giving you the most up-to-date insights.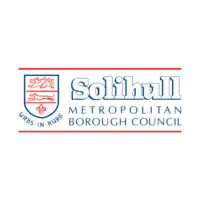 KISTERS HydroMaster allows us to not only monitor what rainfall we have had, but also to be proactive with future events to keep our emergency response teams alert and our residents well informed. It is critical to our response to and recovery from flooding in the borough
Mr Dean Ward, Head of Highway Infrastructure at Solihull Metropolitan Borough Council
Precipitation risk monitoring for every industry
Early flood warnings can help authorities to reduce the risk of property and infrastructure damage caused by severe weather events.
KISTERS HydroMaster allows you to manage all important catchments in your area, and assign alerts and warnings to them. These alerts will raise early attention to increased rainwater intensity and flood risk correlations.
Using thousands of observation stations and over 20 years of precipitation data curves , KISTERS HydroMaster can provide accurate warnings at the earliest opportunity.
Heavy rainfall events can threaten sewer systems. If a system becomes overwhelmed it can have dreadful impacts for both the public and the environment.
KISTERS HydroMaster can help you prevent sewer overflow and the associated environmental pollution by sending early warning notifications via SMS and email about potential overflow events.
By adding in KISTERS HydroMaster catchments that feed the sewer systems, you can get early warning of malfunctions, increased pressure or accumulated debris or mud.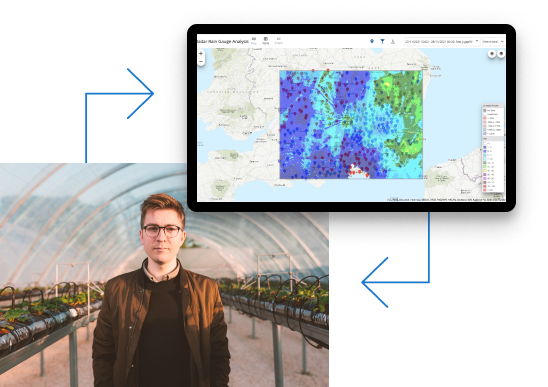 Crop production can be threatened by uncertain rainfall patterns due to climate variability. Intense rainfall can occur at any time, and farmers are often not prepared.
KISTERS HydroMaster monitors precipitation across thousands of observation stations, alerting you to heavy rain events before they happen.
Time curves based on 20 years of precipitation data are already integrated, giving us unparalleled accuracy in our forecasting. This information allows you to optimise crop production and reduce vulnerability.
FAQs
What is KISTERS HydroMaster and how does it work?
KISTERS HydroMaster is an innovative cloud-based solution developed by KISTERS. It provides a comprehensive suite of tools for real-time rainfall monitoring, analysis, archiving and alerting. By integrating radar and forecast data, KISTERS HydroMaster enables water managers, facility operators and authorities to predict, respond to and manage precipitation events.
Who can benefit from using KISTERS HydroMaster?
KISTERS HydroMaster is tailored for a wide range of professionals including asset managers, storm tank operators, stormwater/drainage operators, reservoir managers, sewerage operators, water companies, local authorities, rail network operators and energy companies. Its versatile features meet the unique needs of different industries and organisations.
What are the key features of KISTERS HydroMaster?
KISTERS HydroMaster offers a robust set of features, including real-time visualisation of radar and forecast data, seamless integration of vulnerable assets and custom rain gauges, extensive alarming capabilities, short-range radar nowcasting, advanced deterministic and probabilistic forecasting, and a user-friendly administration module for efficient environmental management.
How does KISTERS HydroMaster improve decision making and operations?
The benefits of KISTERS HydroMaster are many. It helps minimise the impact of heavy rainfall events by providing timely alerts and warnings based on return period data. The system optimises storm tank buffering capacity and integrates official return period information to improve risk management and reduce liability. It also provides post-event analysis tools, resulting in reduced costs and optimised resource allocation for precipitation-related risks.
What makes KISTERS HydroMaster different from other solutions?
KISTERS HydroMaster has a comprehensive set of features and benefits. It seamlessly integrates radar and forecast data, incorporating short-range nowcasts and advanced probabilistic forecasts. The system supports hands-on alerting and management, while also providing an API for automated data extraction. In addition, users can independently manage their customer environment and enjoy personalised dashboards for dynamic information display.
How much does KISTERS HydroMaster cost?
We understand that finding the right price for your organisation is critical. KISTERS HydroMaster is designed to add maximum value to your operations and our pricing reflects this commitment. As each organisation's requirements are unique, we focus on thoroughly understanding your needs. Our team will work closely with you to ensure that pricing is tailored to your specific challenges and objectives. To find out how KISTERS HydroMaster can improve your operations while being cost effective, we encourage you to contact us for a personalised pricing discussion. We're here to make sure you get the most out of your investment in KISTERS HydroMaster.
Feel free to contact us for further details on pricing and to start a conversation about how KISTERS HydroMaster can be optimised to benefit your organisation's specific needs.
Get in touch
What is the onboarding process for KISTERS HydroMaster?
We recognise that each organisation has unique requirements and timelines. The onboarding process for KISTERS HydroMaster is designed to be adaptable to your specific needs. Whether you need a streamlined setup in a few hours, a comprehensive configuration over a few days, or a deep integration over a few weeks, we're here to make the process seamless. Our team of experts will work closely with you to understand your goals and challenges, ensuring that the onboarding journey is tailored to your pace and preferences. To start your journey with KISTERS HydroMaster and explore onboarding options, please contact us. We're committed to making your transition smooth and efficient.
Feel free to contact us to discuss your onboarding requirements and learn more about how KISTERS HydroMaster can be customised to meet your organisation's timeline and objectives.
Get in touch